Columbus Crew defender Alex Crognale cheers as he scores his first ever Major League Soccer goal in the game against Toronto on June 2, 2018 at Mapfre Stadium in Columbus, Ohio.
Lake Erie Crushers' Doug Trimble warms up before facing off with the Normal Cornhuskers on May 17, 2018 at Sprenger Stadium in Avon, Ohio.
Ohio University defender Maria Collica goes for the header against Northern Kentucky University on Aug. 31. The Bobcats lost to the Norse 3-2.
Alex Airado, a senior studying criminology, practices kendo moves against another member of the Ohio University kendo club.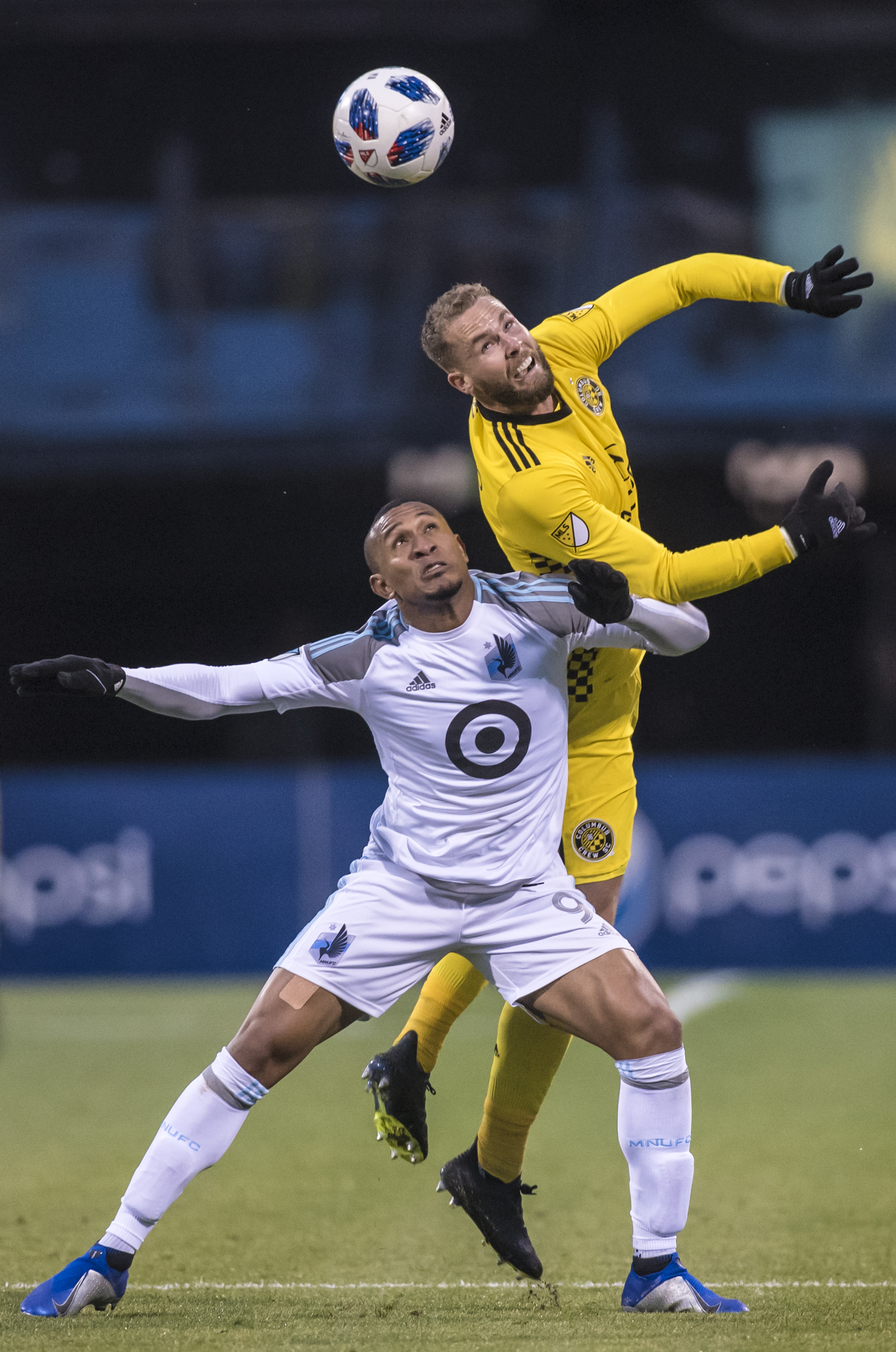 Columbus Crew's Josh Williams goes for a header against Minnesota United's Angelo Rodriguez on Oct. 28, 2018 at MAPFRE Stadium.
Ohio University center fielder Devon Garcia dives for the catch during the Bobcats' game against Central Michigan on April 9, 2017.
Artur de Lima Junior runs to embrace Eduardo Sosa after Sosa's first MLS goal, which also happened to be the game winning goal against Real Salt Lake, on June 30, 2018.
Ohio's Taylor Saxton celebrates after she scores another run in the March 25, 2017, game against Toledo at the Ohio Softball Stadium.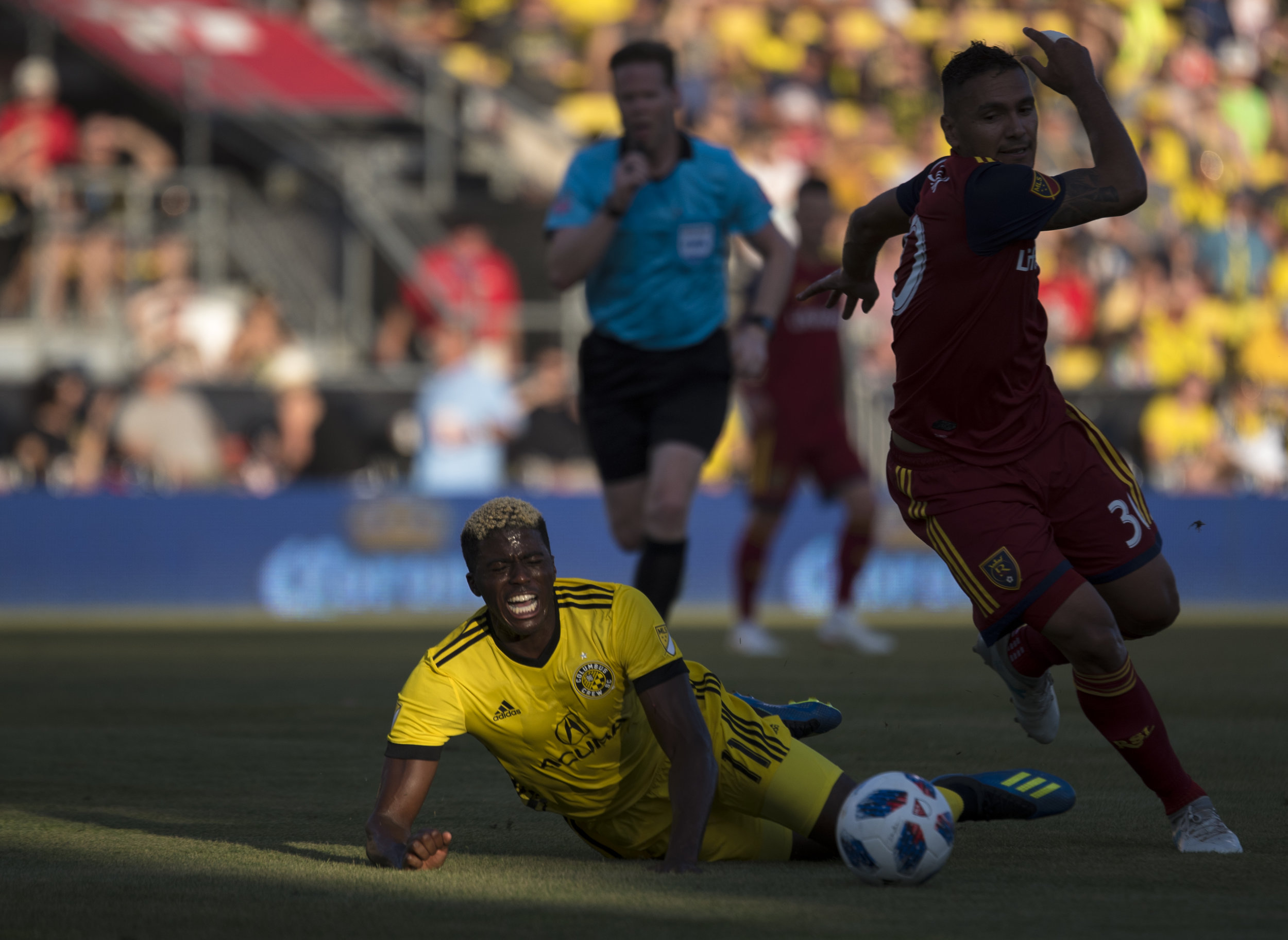 Columbus Crew forward Gyasi Zardes (left) is tripped by Real Salt Lake's Marcelo Silva (right) during the game against Salt Lake City on June 30, 2018.
Lake Erie Crushers infielder Cody Lenahan gets tagged out at third base by the Joliet Slammers on Aug. 14, 2018 at Sprenger Stadium in Avon, Ohio.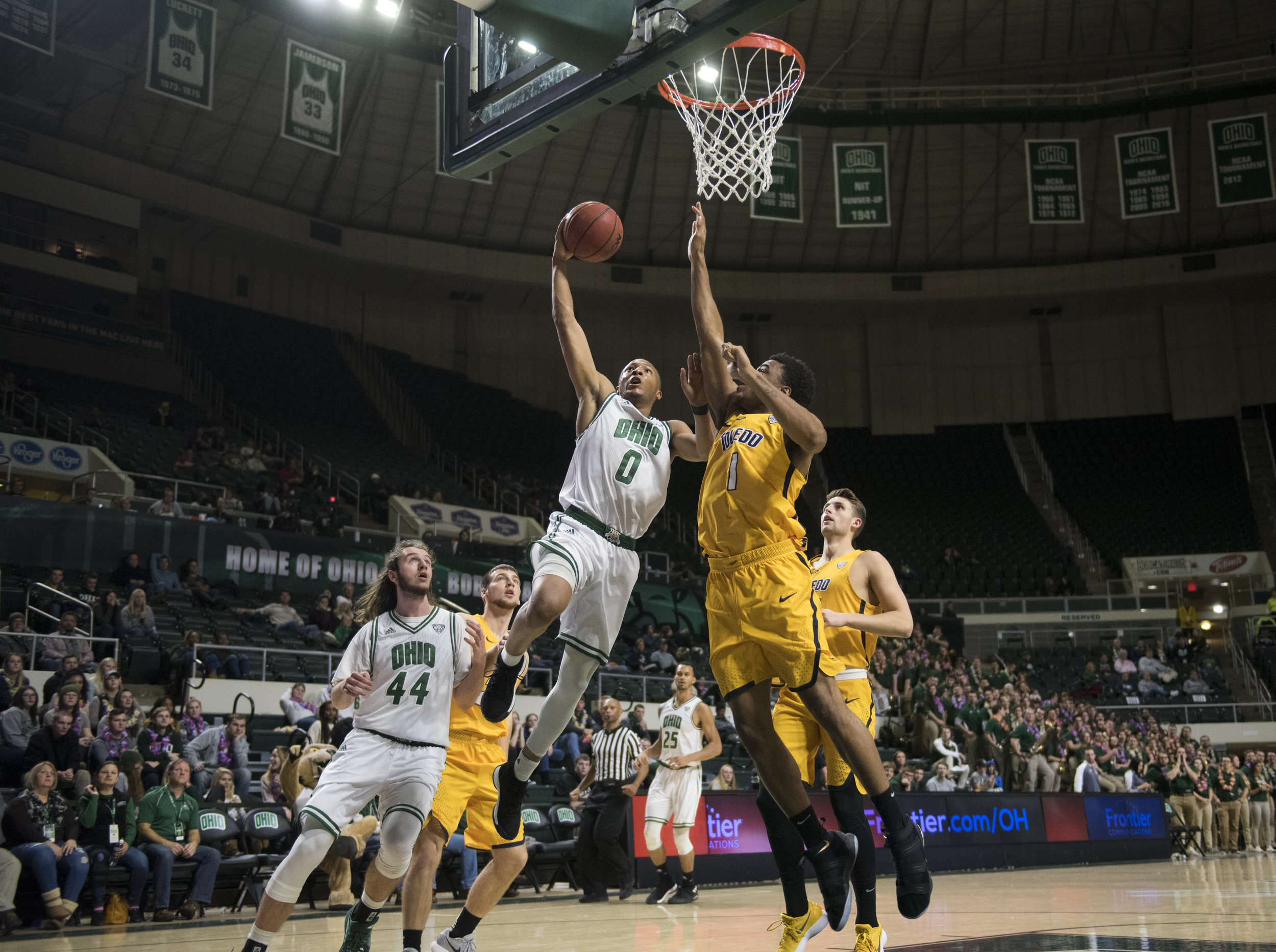 Ohio University's Zach Butler gets blocked by Toledo as he drives to the basket on Jan. 16, 2018.
Little league players wave to fans prior to escorting members of the Lake Erie Crushers onto the field on July 7, 2018 at Sprenger Stadium in Avon, Ohio.
Penelope Carroll, age 4, high fives Ohio University football players as they go back into the tunnel on Sept. 2, 2017 during the home football game against Hampton University.
Ohio University forward Kelly Karlis shoots a shot against Toledo during their game on Feb. 2, 2017 at the Convocation Center in Athens, Ohio.
Brendan Cope celebrates after a touchdown during Ohio's game against Toledo on November 8, 2017. The Bobcats won 38-10.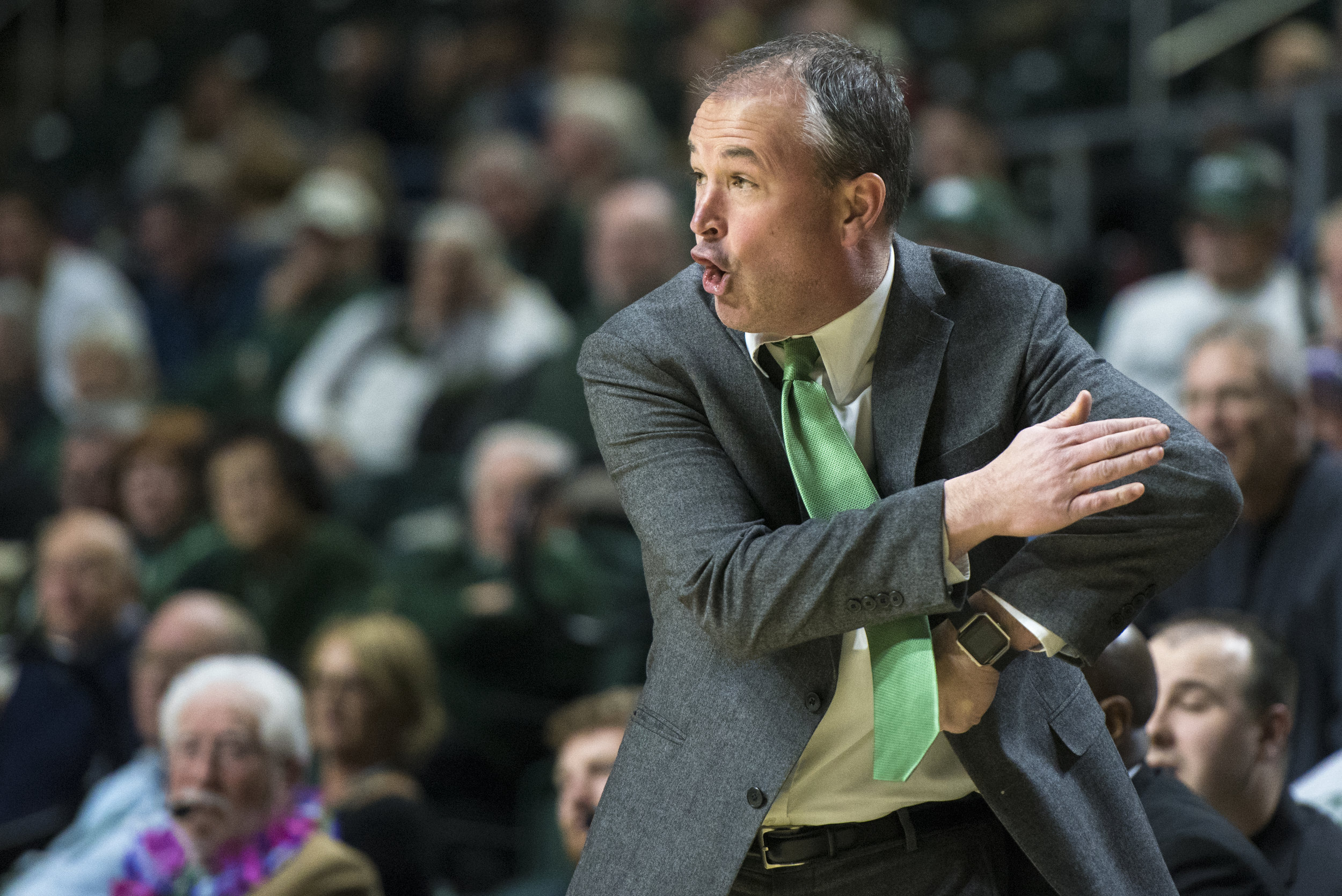 Ohio Bobcats Coach Saul Phillips yells in frustration at his players during the game against Toledo on Jan. 16, 2017 which the Bobcats lost 91-57.
Ohio University's Taylor Saxton safely slides into second base during the Bobcats game against Bowling Green on April 21, 2017. The Bobcats won 7-1.
Ohio University's Nick Kamrada prepares for the pitch during the Bobcats game against Marshall University on April 19, 2017 at Prasco Park in Mason, Ohio.
Ohio University senior offensive lineman Jake Pruehs (#52) reads the Kansas defense during the first half of the Sept. 16th game against Kansas at Peden Stadium. Ohio beat Kansas 42-30.
Ohio University Bobcats running back AJ Ouellette walks the ball into the touchdown during the game against UMass on Sept. 29, 2018.
Forward Niko Hansen carries a child back to his family after the child jumped the barrier surrounding the field following the game against the Colorado Rapids.
Columbus Crew fans boo and holler at the referees after a call made during the Crew's game against the Colorado Rapids on Sept. 22, 2018.
Ohio University College of Health Sciences and Professions hosts a Quad Rugby tournament with The Buckeye Blitz quad rugby team at Ping Center on Sept. 30, 2017.
Tia Jimerson (#15) cheers as she runs to embrace her teammates Lizzie Stephens (#3) and Carley Remmers (#10) after scoring a point against Georgia on Sept. 1, 2017 at the Convo.