Thad Dye, 69, of Albany, Ohio, kneels by The Wall That Heals, a traveling replica of the Vietnam War Memorial, in Athens, Ohio on Sept. 14, 2017. Dye came to visit the replica to pay respects to friends that died in the war.
Candidates for Ohio's 15th Congressional District in the U.S. House Rick Neal (left) and Steve Stivers (right) talk to each other before their debate on Oct. 22, 2018 at The Boat House Restaurant in Columbus.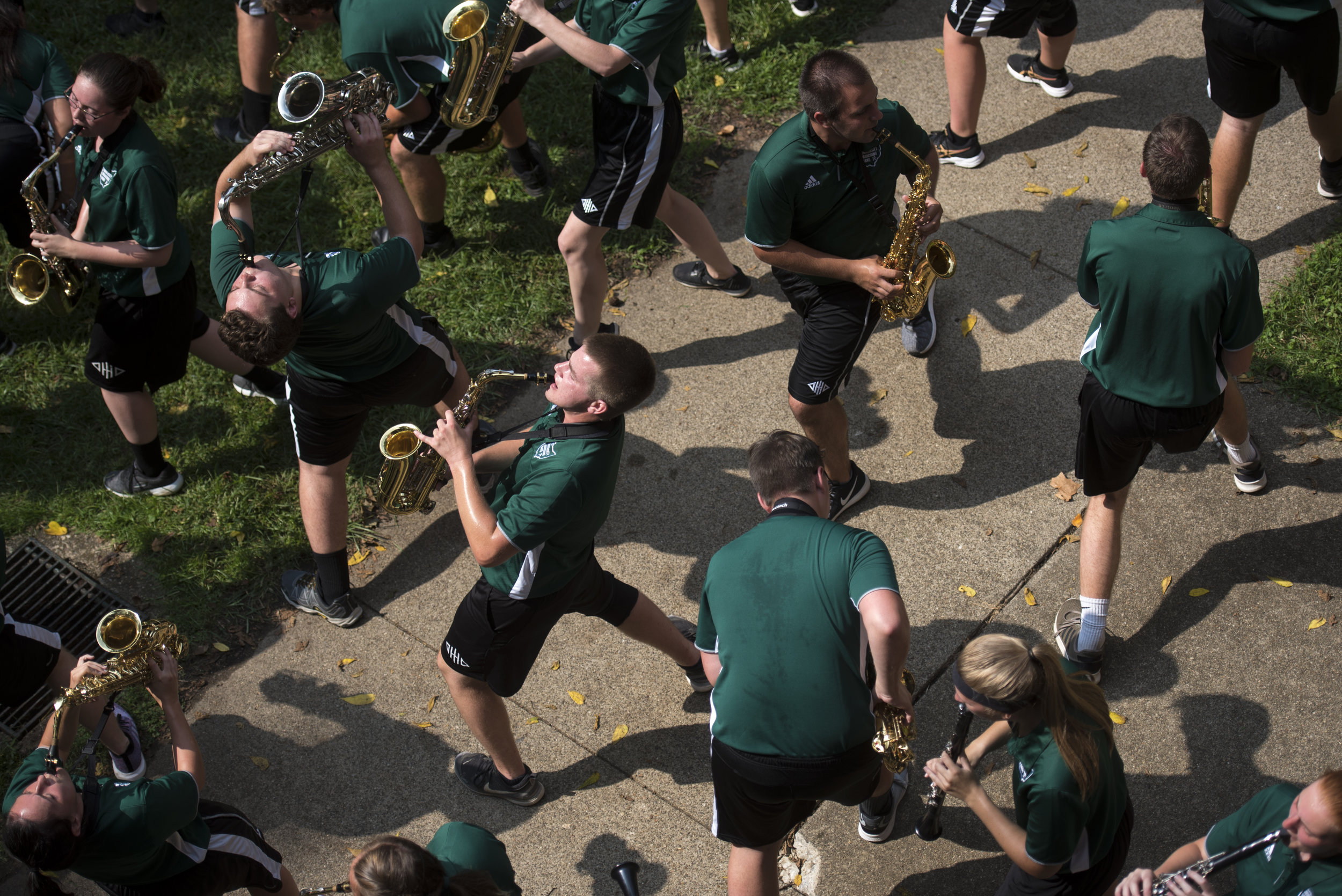 The Marching 110, Ohio University's marching band, performs at the involvement fair on College Green during Welcome Weekend on Aug. 26, 2018 in Athens, Ohio.
Mallory Golski embraces another protestor during the It's On Us Bobcats rally against sexual abuse on Sept. 27, 2018 outside Cutler Hall. The protests followed an increase of sexual assaults at Ohio University.
Mason Cottrill poses for his portrait inside The Plains Volunteer Fire Department on Nov. 13, 2018 in The Plains, Ohio. Cottrill's father is one of the firefighters.
Tony and Anya Gonzales exchange wedding vows during the 20th Annual Ohio Pawpaw Fest on Sept. 15, 2018 at Lake Snowden in Albany, Ohio. Tony and Anya met at the Pawpaw Fest years ago.
A member of the local band, Do Not Recessitate, throws a beer into the crowd during Mill Fest on March 3, 2018 in Athens, Ohio.
Ohio University freshman environmental studies major, Edward Drabold, poses for a portrait next to his algae "raceways" on Jan. 15, 2018.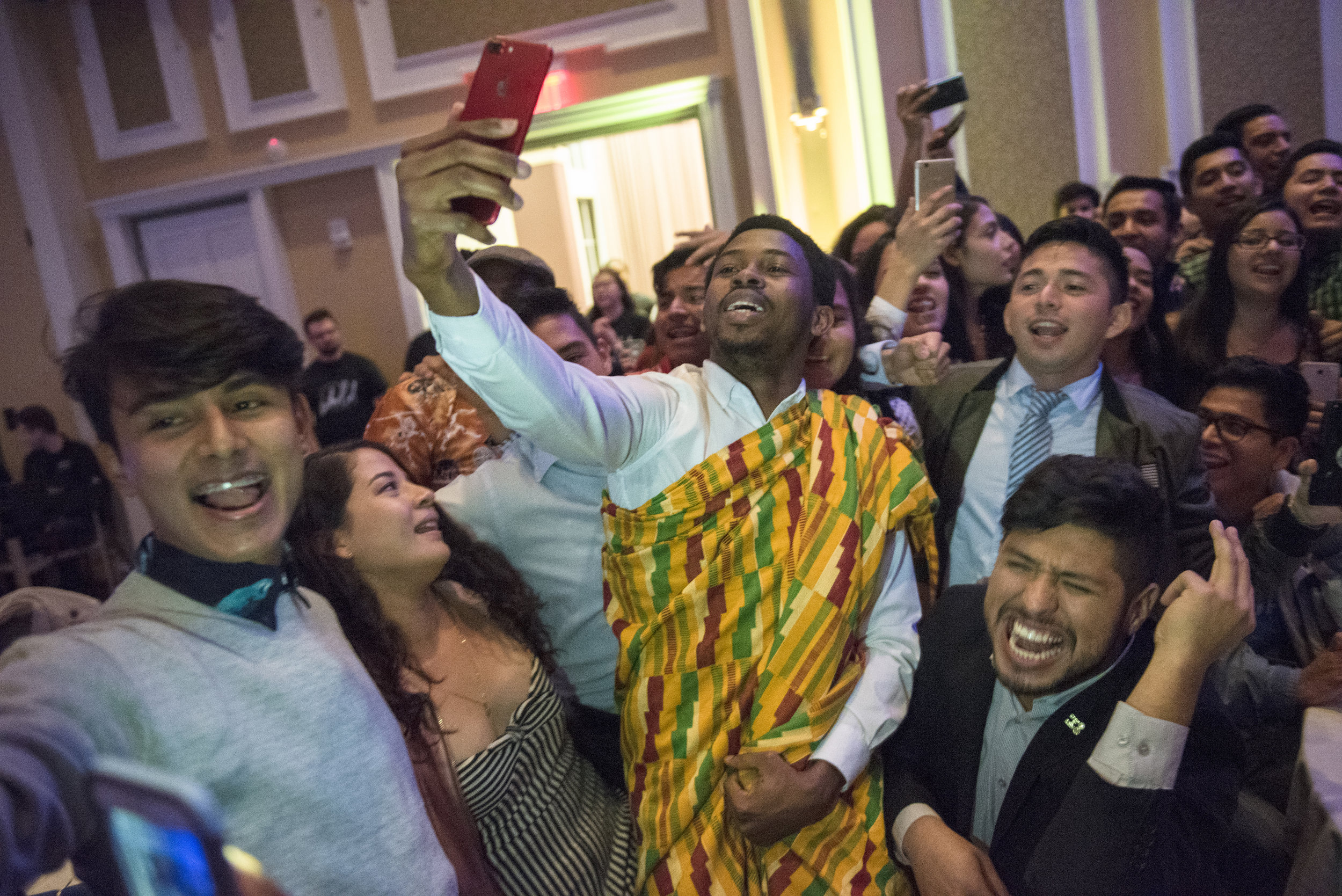 Students dance and celebrate to mariachi music during 2018 ISU Dinner on Nov. 11, 2018 in Baker Ballroom which was hosted by The International Student Union. The dinner showcases performances and food from many different cultures around the world.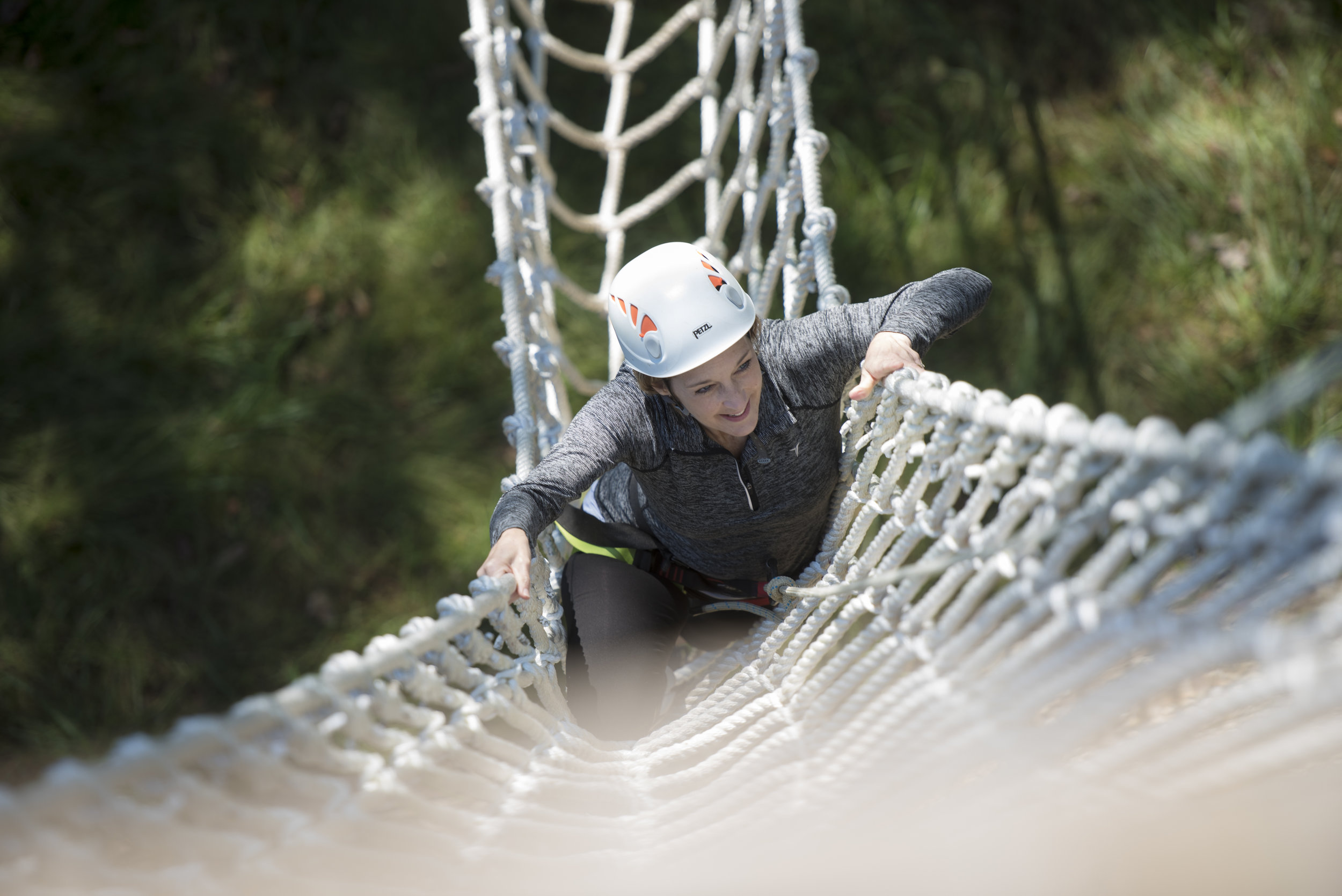 Pamela Gaboury climbs up the ziplining tower at the Challenge Course on Oct. 2, 2018 at The Ridges in Athens, Ohio.
Runners watch pink balloons float up to the sky outside Peden Stadium before the start of the Race for the Cure on Oct. 15, 2017 in Athens, Ohio.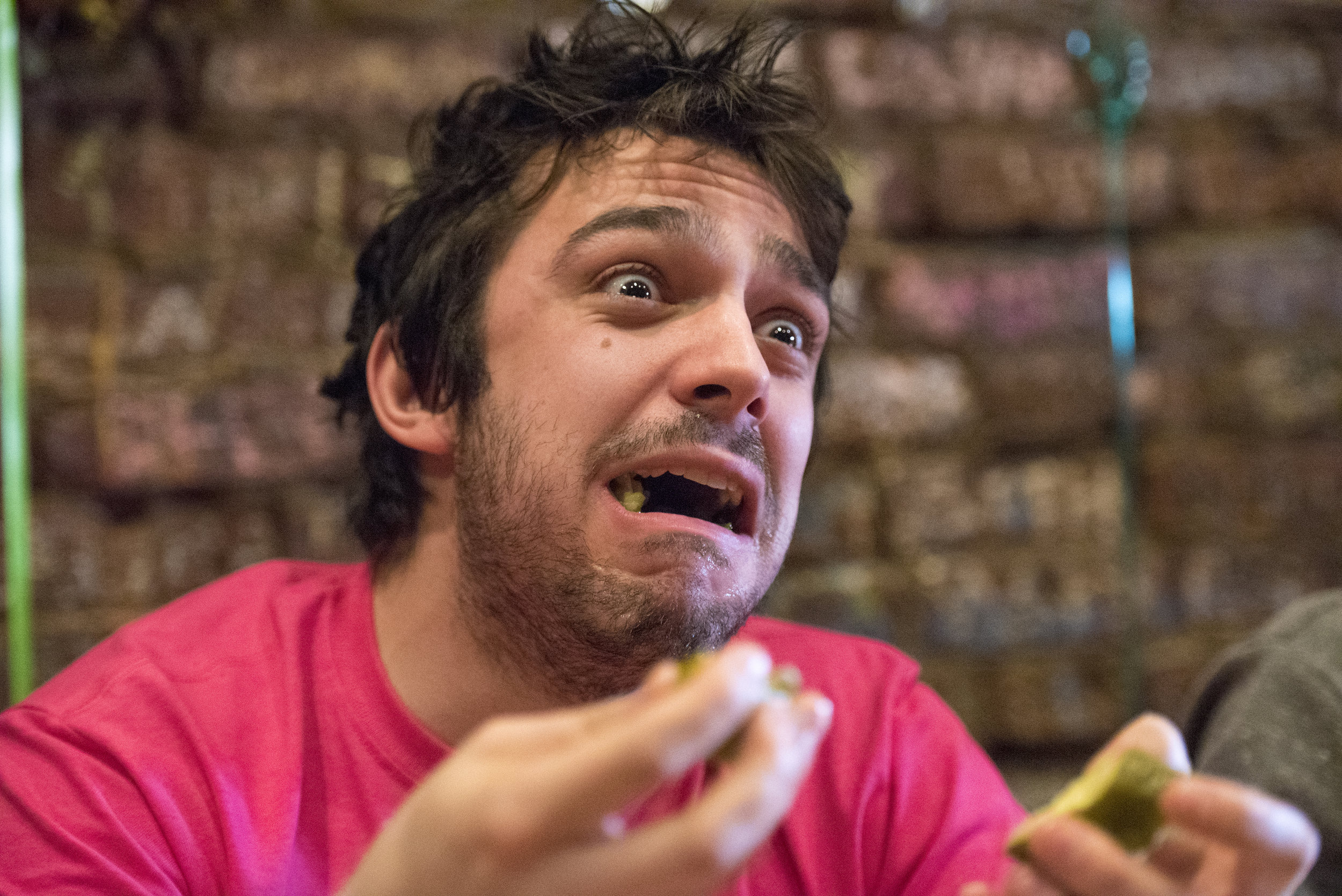 Sam Jones participates in Pickle Fest, Bagel Street Deli's annual pickle eating contest, on March 23, 2018 in Athens, Ohio. The winner of Pickle Fest gets to create their own bagel sandwich combination to be sold at the deli.
The U.S. Navy Blue Angels make their final preparations to take off at the Cleveland International Airshow on Sept. 4, 2016, in Cleveland, Ohio. Held every year at the Burke Lakefront Airport, the Cleveland International Airshow showcases many aeronautical acts with the Blue Angels being the highlight.
Elijah Cohen-Denison (left), Marquis Maines (right) and fellow members of Alpha Phi Alpha, a historically black fraternity at Ohio University, lead a silent march down Court Street in Athens, Ohio, in honor of Martin Luther King Jr. on Jan. 16, 2017. This is the 17th year that Alpha Phi Alpha has hosted this event.
A Trump supporter yells out of a car window at a crowd of Trump protestors on Court Street on Jan. 20, 2017 in Athens, Ohio. The crowd had assembled in front of the courthouse after a walkout at Ohio University in protest of Donald Trump's inauguration. Shortly after, a smaller crowd of Trump supporters gathered across the street.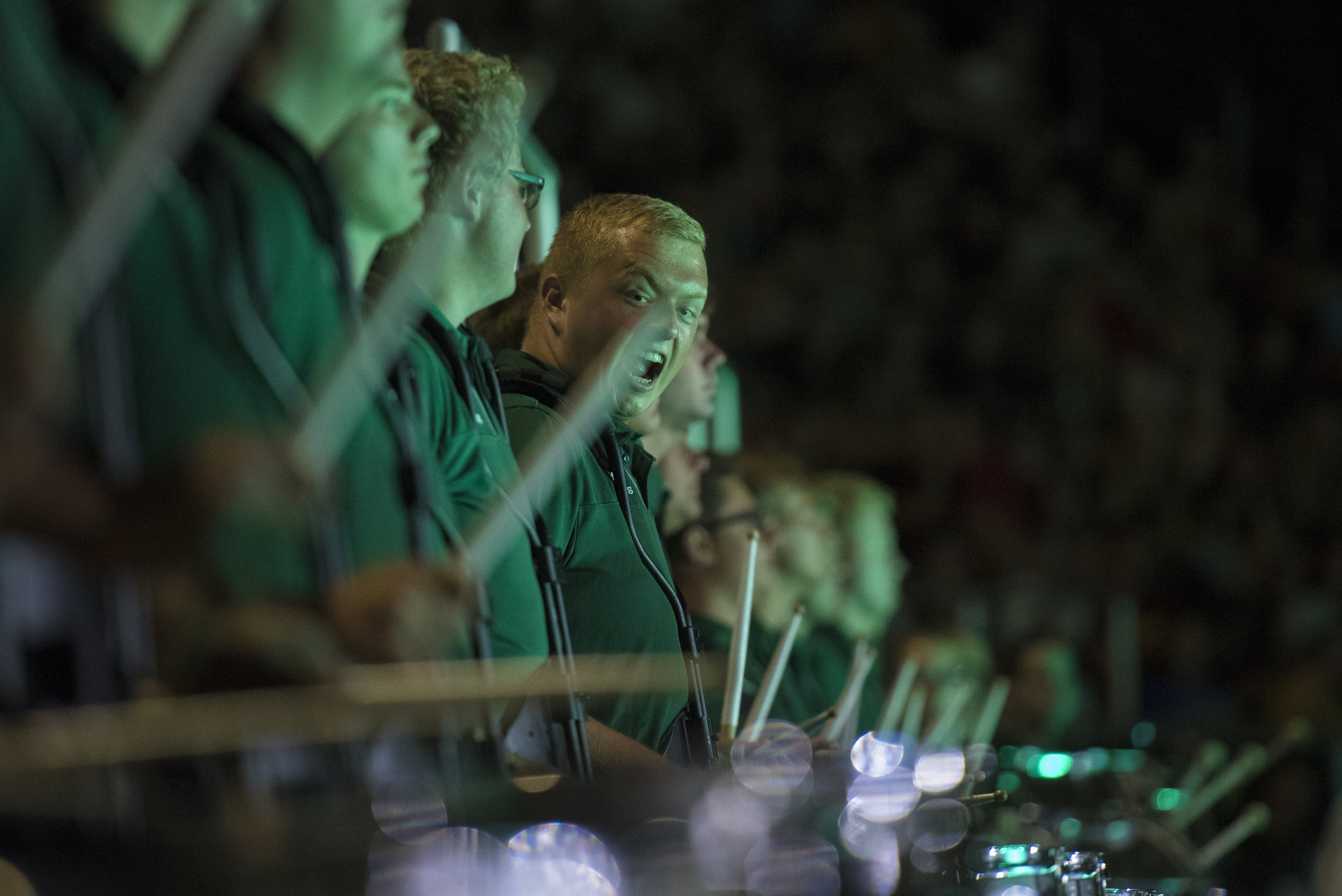 The Marching 110 drumline performs during Convocation on Aug. 26, 2018 in Athens, Ohio.
Reproductive and Sexual Health Initiative researchers at Ohio University pose for a portrait on Oct. 15, 2018.
Fred Weiner places phone calls to try to get voters to the polls on Election Day at the Democratic Campaign Office in Athens, Ohio, on Nov. 6, 2018.
A mother pulls her son away from caution tape surrounding Fernway Elementary School in Shaker Heights, Ohio on July 10, 2018 which caught fire that morning, destroying the roof and attic of the historic building. The building is well loved by the community and people stood around watching the wreckage in disbelief even hours after the fire was extinguished.
Children wait outside The Plains Community Center in The Plains, Ohio on Dec. 11, 2018 for the arrival of Santa Claus who arrived on a fire truck, courtesy of The Plains Volunteer Fire Department, for the city's annual holiday celebration.
Protesters listen to Tori Doran tell the story of her rape during the It's On Us Bobcats protest on Sept. 27, 2018 outside of Cutler Hall in Athens, Ohio.
Former President Bill Clinton speaks before students in front of Templeton Memorial Auditorium at Ohio University on October 4, 2016. Clinton was campaigning on behalf of his wife, Hillary, who was running for president.
A bystanding girl watches protestors from the annual Womens' March walk down Court Street in Athens, Ohio through the window of Jimmy John's on Jan. 20, 2018.
Stephen Dierna and Melissa Wales listen to speakers during a candlelight vigil held by Hillel on Oct. 29, 2018 for the victims of a mass shooting at a synagogue in Pittsburgh.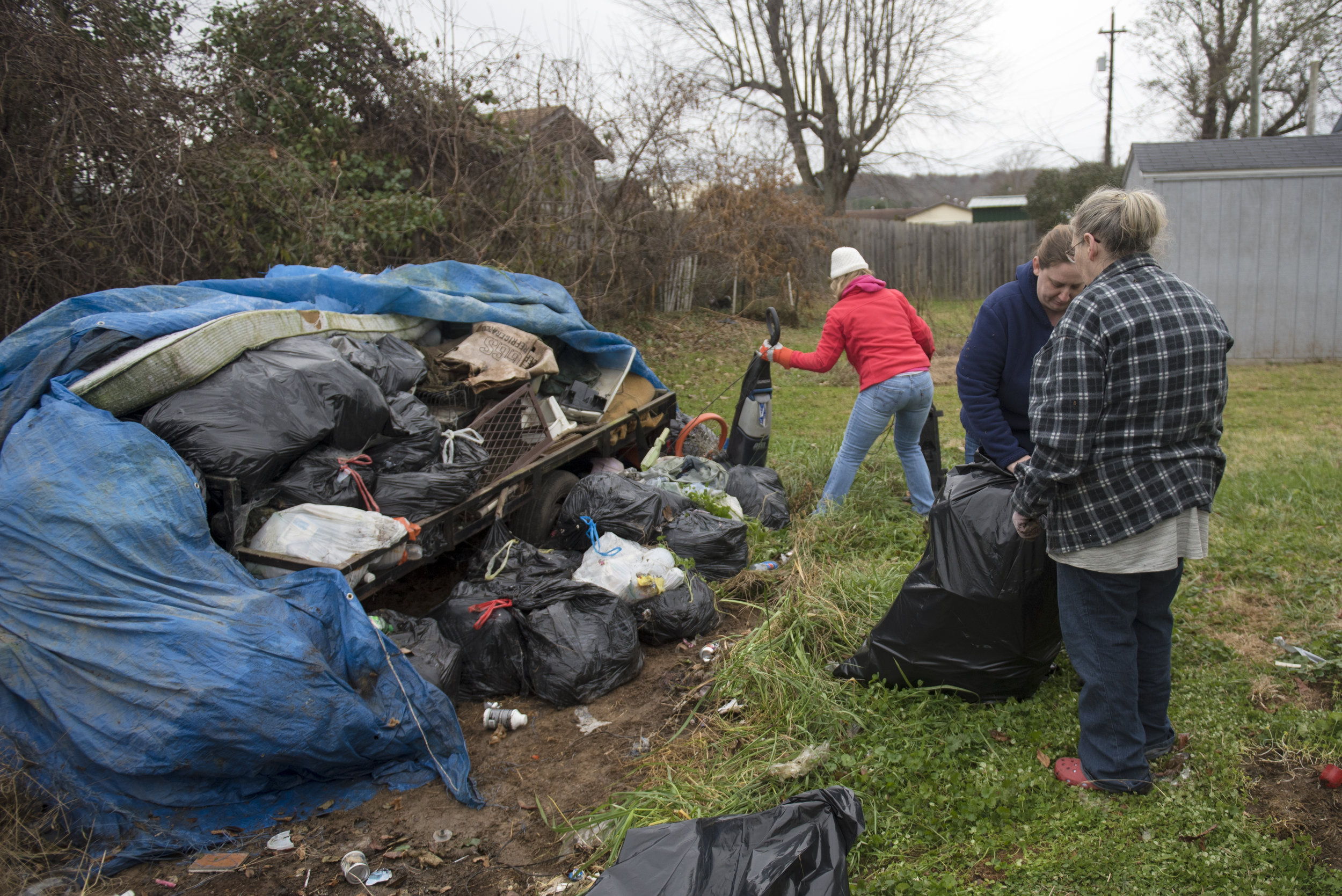 Volunteers clear the property of Phil Mash, a disabled veteran who has been unable to afford trash collection services for decades, on Veterans' Day 2018 in The Plains, Ohio.